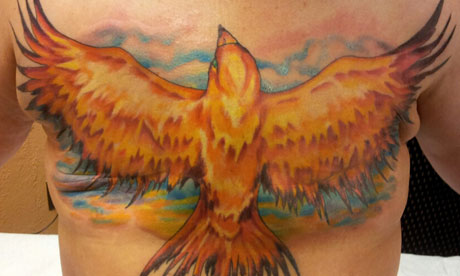 Some women are choosing elaborate tattoos instead of surgery following a mastectomy. Is it a growing trend, or a choice limited to a niche group of survivors?

by Katherine Locke
theguardian.com
,
THE GUARDIAN – Aug. 7, 2013 – More women are actively choosing not to reconstruct. There is a small but growing trend in the US (slowly filtering though to the UK) to refuse reconstruction and tattoo over the scar tissue instead. For many women, the battle with breast
cancer
is the most intense fight of their lives and they are seeking a way to acknowledge this, rather than disguise it.