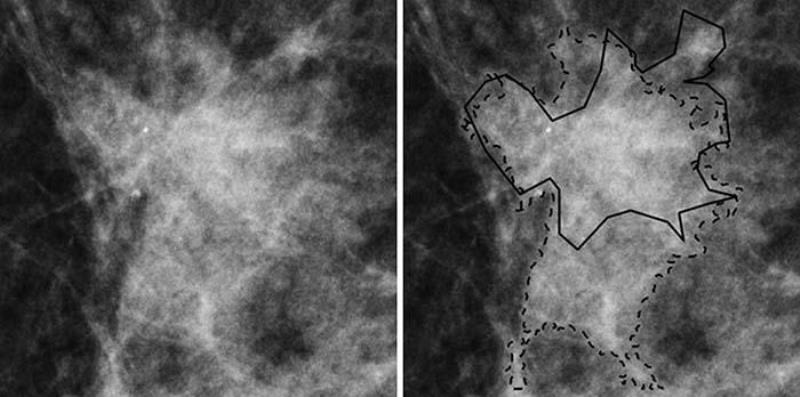 The 3CB artificial analysis identified the areas of suspected
cancer on the mammogram outlined in solid and dashed
lines. Photo courtesy RSNA.
CANCER DIGEST – Dec. 15, 2018 – Artificial intelligence often conjures images of machines outwitting humans and taking away human control  ala HAL the computer that takes control in 2001: A Space Odyssey.

In reality researchers are using artificial intelligence to see patterns that are not readily visible to the radiologist looking for tumors, for example, or to a research scientist looking for genetic patterns that spell a likelihood of XYZ disease.